The Eduladder is a community of students, teachers, and programmers just interested to make you pass any exams. So we help you to solve your academic and programming questions fast.
In eduladder you can
Ask
,
Answer
,
Listen
,
Earn
and
Download Questions
and Question papers.
Watch related videos of your favorite subject.
Connect with students from different parts of the world.
Apply
or
Post
Jobs, Courses ,Internships and Volunteering opportunity. For FREE
See
Our team
Wondering
how we keep quality?
Got unsolved questions?
Ask Questions
You are here:
Open notes
-->
Famous-persons
-->
Nataraja-guru
Nataraja guru
How to study this subject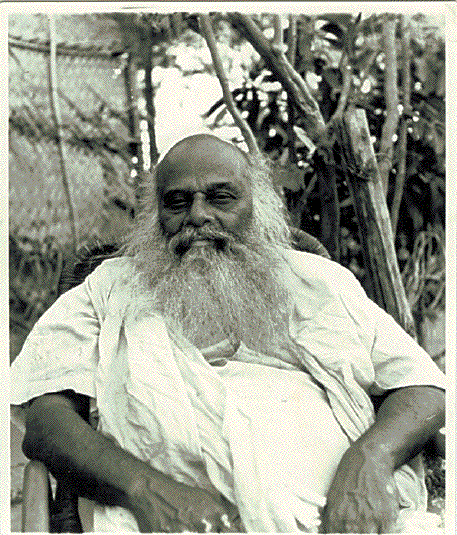 P. Natarajan was born in Bangalore in British India on 18 February 1895. His mother was Bhagavathi and his father Palpu, was a doctor who founded the Sree Narayana Dharma Paripalana (Society for the Propagation of the Religion of Sree Narayana, or SNDP) in 1903, of which Narayana Guru was the first president. Natarajan was the middle of five children, having both an older and younger brother and an older and younger sister. He received a high-class education in Bangalore, Trivandrum and Kandy before being awarded a Master's degree by Madras Presidency College.
Natarajan had come into contact with Narayana Guru and experienced the gurukul way of life in Alwaye and Ooty before becoming headmaster at Varkala High School, which had been founded by Naryana. It was after a "conference of all religions" at Alwaye that Natarajan founded his Narayana Gurukulam Movement (NGM) and University for the Science of the Absolute in 1924. K. K. N. Kurup, a historian of Kerala, describes the NGM as "an international order of brotherhood".
In the year that Naryana died, 1928, Natarajan received his blessing to study abroad. These studies lasted five years, during which he obtained a doctorate of letters from the Sorbonne in Paris while also teaching at the Quaker International School in Geneva.
On returning to India, Natarajan spent two years seeking work in various parts of the country because the followers of Narayana were not welcoming to him after the guru's death. In 1935, he returned to the gurukul at Fernhill in Ooty. He spent some time as an Advisor for the princely state of Cochin and established an educational institute in Mysore State before leaving India for Europe once again in 1949. Upon his return in 1951, having also visited America, he was recognised as a guru
Thereafter, Nataraja travelled widely around the world and,m in 1963, established the Brahmavidya Mandiram at Sivagiri in Varkala.He translated into English and wrote commentaries on all the major works of Narayana Guru. He also wrote on a wide variety of subjects, employing throughout a protolinguistic or structural approach.
Nataraja Guru died on 19 March 1973 at the NGM headquarters in Varkala.
Official Notes
Add contents here
Notes from other sources
Add contents here
Model question papers
Add contents here
Previous year question papers
Add contents here
Useful links
Add contents here
Editors
arunwebber
arunwebber