The Eduladder is a community of students, teachers, and programmers. We help you to solve your academic and programming questions fast. In eduladder you can
Ask
,
Answer
,
Listen
,
Earn
and
Download Questions
and Question papers.Watch related videos of your favorite subject.
Connect with students from different parts of the world.
Apply
or
Post
Jobs, Courses ,Internships and Volunteering opportunity. For FREE
See
Our team
Wondering
how we keep quality?
Got unsolved questions?
Ask Questions
You are here:
Open notes
-->
geekz
-->
Six-Ways-for-Average-Students-to-Excel-in-Life
Six Ways for Average Students to Excel in Life
How to study this subject
Find your calling:
Ask yourself what you're actually good at. Maybe there are other things you are more interested in. Poor performance usually comes from lack of interest. If your interest lies elsewhere, give it some good, honest thought and find the answer. You may be the most disciplined student in the world, but if you're not interested in the subject and do not love what you're doing, your lack of interest will translate into poor grades at some point. Hence, it is always good to do what you love. If you're in a position where what you love isn't what you're studying, then make sure you find some time to do what you love as well. It will make you dislike your core subjects less. If you like painting, for example, take study breaks where you paint. When you resume studying, you'll be happier.
Get help:
There is no shame in getting help. You can start with your own parents, who love you unconditionally, no matter what you may think sometimes. Find a logical solution by taking advice from them, your friends or even a counsellor. Communication always helps. Maybe getting extra help from coaching classes is a good idea.
Motivate yourself: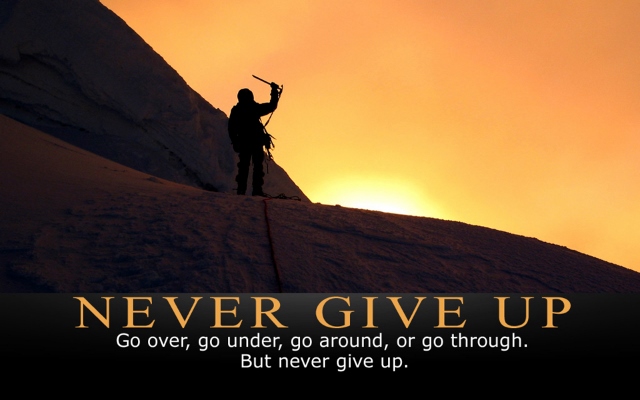 Once you know what you need to do, remember to keep motivating yourself. Read motivational books, find what motivates you and then keep doing it.
Ask yourself what you believe:
Have an honest mental conversation with yourself. Ask yourself whether you believe in yourself. If you believe more focus will help you, then do what it takes. If you honestly think, after careful consideration, that you will never be good at what you're doing, then stop doing it. Your parents and others might hate you for it, but you will be happier soon. Take for example, Sachin Tendulkar. He bailed on his studies after failing his exams, and well, let's just say he did pretty well regardless.
Give it a proper shot:
Before you call yourself "mediocre", give it an honest shot. Just for one exam, give it all your heart. Practise, revise and refer. More often than not, this will make you realise how good you really are. Some can pass with flying colours without studying, whereas some others have the potential but just need to work harder to tap it to the full extent.
Be positive:
Don't beat yourself up. Walt Disney was fired for not being creative enough, Steve Jobs was rejected by his own company and Michael Jordan didn't even make his school basketball team. Your time will come. Don't worry. Trust yourself this is actually more important then anything else in the world.
Official Notes
Add contents here
Notes from other sources
Add contents here
Model question papers
Add contents here
Previous year question papers
Add contents here
Useful links
Add contents here
Editors
metaphor
Ankita
Rajiv
Rajiv
You might like this video:here
Watch more videos from this user Here
Learn how to upload a video over here