The Eduladder is a community of students, teachers, and programmers just interested to make you pass any exams. So we help you to solve your academic and programming questions fast. In eduladder you can
Ask
,
Answer
,
Listen
,
Earn
and
Download Questions
and Question papers.Watch related videos of your favorite subject.
Connect with students from different parts of the world.
Apply
or
Post
Jobs, Courses ,Internships and Volunteering opportunity. For FREE
See
Our team
Wondering
how we keep quality?
Got unsolved questions?
Ask Questions
You are here:
Open notes
-->
geekz
-->
Ten-Intresting-facts-about-narendra-modi
Ten Intresting facts about narendra modi
How to study this subject
1. Mr. Narendra Modi loves writing poem. He writes in Gujarati language and also has published some books written by him. He also love photography and had held an exhibition showing his collections of photographs clicked by him.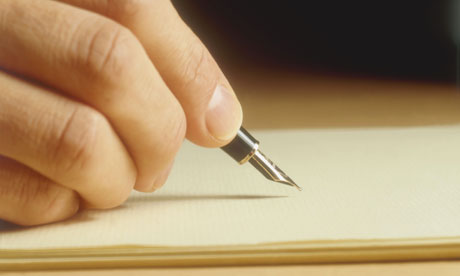 2. Modi was always fond of Hindutva philosophy. When he was a teenager, he went to Himalayas alone and stayed there for 2 years with Yogi Sadhus and learnt the philosophy of Hindutva.
3. Prime Minister Narendra Modi is a patriot since childhood. During 1965 Indo-Pak war, he volunteered to serve the soldiers going in the war at the railway stations. He also served the flood affected people of Gujarat in 1967.
4. Prime Minister Narendra Modi has done a three month course in US on public relations and image management. This could be one reason behind his success in positioning himself as one of the most popular politician of the world.
5. Narendra Modi is a teetotaller. He doesn't drink, doesn't smoke. He is a complete vegetarian.
6. Narendra Modi is the most Popular politician in India by huge distance. His Twitter account has more than 6 Million followers. He is the most popular Indian politician on Facebook and 8th most popular among all Indian celebrity on Twitter.
7. Yes! Narendra Modi is married. His parents arranged his marriage when he was a child, at 13 he was engaged and by 18 he got married. They spent very little time together and were soon estranged because Modi decided to pursue an itinerant life.
8. In many Interview he stated that he don't sleep much. 5 hours is maximum duration he sleeps. He wake up by 5:30 in any case, irrespective of when he hits the bed.
9. We all are aware of Narendra Modi's love for Technology. Every morning he log in to his system and read everything written about him or anything that matters to him. This way he could know for what he is being criticized or praised.
10. We know that Narendra Modi is choosy about his wardrobe collection, and recently we got to know that all his clothes are of one brand Jade Blue which is a Ahmedabad based textile company.
Official Notes
Add contents here
Notes from other sources
Add contents here
Model question papers
Add contents here
Previous year question papers
Add contents here
Useful links
Add contents here
Editors
Rajiv
neenu2
neenu2
You might like this video:here
Watch more videos from this user Here
Learn how to upload a video over here