The Eduladder is a community of students, teachers, and programmers just interested to make you pass any exams. So we help you to solve your academic and programming questions fast.
In eduladder you can
Ask
,
Answer
,
Listen
,
Earn
and
Download Questions
and Question papers.
Watch related videos of your favorite subject.
Connect with students from different parts of the world.
Apply
or
Post
Jobs, Courses ,Internships and Volunteering opportunity. For FREE
See
Our team
Wondering
how we keep quality?
Got unsolved questions?
Ask Questions
You are here:
Open notes
-->
Photoshop
-->
Create-Your-Own-Color-Lookup-Tables-in-Photoshop-CC-2014
Create Your Own Color Lookup Tables in Photoshop CC 2014
How to study this subject
What are 3D LUTs
3D LUTs are a type of lookup table that lets you match color effects from one photo/video to another. You can create your own color effect and add it to any photo or video in Photoshop, Premiere Pro, and After Effects. They're used widely in the video production industry and they are quicker to process – modern graphics card have direct support 3D LUTs.
Using 3D LUTs
In Photoshop, you can use them by using the Color Lookup adjustment layer (Layer > New Adjustment Layer, Color Lookup). Select a look from the dropdown menu or load your own 3D LUT file.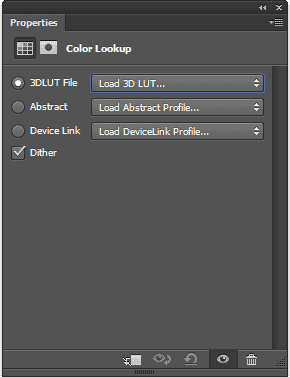 Creating Your Own 3D LUTs
You can create your own 3D LUTs with any adjustment layer in Photoshop CC 2014. Simply create your photo effect using any adjustment layer from the Adjustments panel (Window > Adjustments). For example, I created this vintage hipster effect using a variety of adjustment layers.
Note: For professionals, it is important to choose which image mode you're using from the Image > Mode menu.
If you create your color effect in the LAB color mode, you can export your color lookup table as an ICC abstract profile which is the most compatible format because it works in any color mode (RGB, CMYK, etc.).
If you create it in RGB color mode, your color lookup table will only export as 3DLUT and RGB device link formats.
If you create it in CMYK color mode, it will only export as an ICC CMYK device link profile.
Next, export your 3D LUT by going to File > Export > Color Lookup Tables.
Enter a description for your lookup table. You can also enter your information in the Copyright field (Photoshop automatically adds © Copyright <current year> to the end). For the quality setting, adjust the Grid Points field – a higher quality setting will result in a larger file. You can choose to export the color lookup table as a 3DL, CUBE, and/or CSP file. In most cases, a 3DL file is suffice. The CUBE and CSP formats are not compatible with After Effects CS5 or older. You can also choose to include the ICC Profile if needed.
Once your 3DL is saved, you can use it in Photoshop with the Color Lookup adjustment layer (Window > New Adjustment Layer > Color Lookup). In Premiere Pro and Speedgrade, use the Lumetri adjustment layer.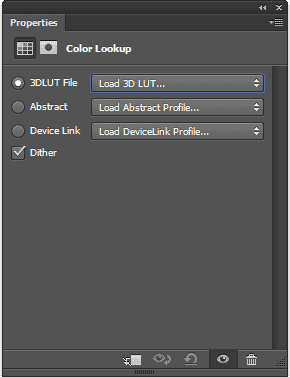 You're done! Now you can easily use the 3DL file to match color effects in Photoshop, Premiere Pro, After Effects, and other software.
Official Notes
Add contents here
Notes from other sources
Add contents here
Model question papers
Add contents here
Previous year question papers
Add contents here
Useful links
Add contents here
Editors
Rajiv
Rajiv
You might like this video:here
Watch more videos from this user Here
Learn how to upload a video over here